Impact of COVID-19 on court and tribunal procedures
In response to the Commonwealth and State Governments' recent announcements and recommended health advice relating to COVID-19, the NSW courts and the Tribunal have announced important procedural changes, due to come into effect almost immediately. We take a look at these procedural changes insofar as they are relevant to parties to residential building disputes and related disciplinary matters, summarising the key developments below.
NSW Supreme Court
In its most recent update, on 23 March 2020, the Supreme Court announced that effective from Tuesday 24 March 2020, there will be no personal appearances in any matters, except where there has been leave of the Chief Justice or the head of jurisdiction (only granted in exceptional circumstances). The Court will be contacting parties in relation to future listings to advise parties of the video and teleconference facilities available. All documents are to be provided by electronic means through either the online court, e-subpoena, or online registry, andnly where electronic means do not presently exist will court documents be received via email. Effective 24 March 2020, the public registry will be closed. The Court's website will carry updates.
The Technology and Construction list is not being conducted in open court with time excluded for consent directions to be submitted to 4pm Thursdays and matters where there is no consent being dealt with on position papers submitted by noon and where required, directions hearings by telephone or audio visual link (AVL).
NSW District Court
In a statement released on 23 March 2020, the NSW District Court announced no civil trials will commence from 23 March 2020 onwards. Where possible, the Court will continue as many matters as possible by utilising online court, audio visual equipment and digital technology.
Local Court
On 23 March 2020, updated Directions were provided by the Chief Magistrate in relation to procedures for hearings and appearances.
Hearings listed from 23 March 2020 to 1 May 2020 will be vacated and listed for mention in the week of 4 May 2020.
Appearances will be permitted via telephone for small claims hearings, review lists, directions lists and motions lists.
NCAT
In a statement released on 18 March 2020, NCAT has implemented temporary procedural changes to minimise contact at the Tribunal.
Where possible, directions hearings, call-overs, conciliation conferences and interlocutory hearings will be conducted by telephone or AVL, rather than in person. Return of Summons lists will be conducted via telephone.
There are specific arrangements in place for substantive hearings in the Divisions and for appeals.
With the consent of both parties and at the discretion of the Tribunal Member, substantive hearings in the Occupation Division can be conducted by telephone or AVL (although dependent on availability of technology). In regional areas where the presiding Tribunal Member is required to fly to a regional location, mediations and substantive hearings will not be conducted unless both parties agree to conduct the hearing or mediation via telephone or AVL.
In the Consumer and Commercial Division, substantive hearings in regional areas will continue to be conducted. From 23 March 2020, all Group Lists have been suspended until further notice. Group List matters already listed across NSW will be adjourned to a future date, with future hearings to be conducted via telephone where possible. Substantive hearings listed for either Greater Sydney or regional areas can be conducted by telephone or AVL at the discretion of the Tribunal Member and dependent on the availability of technology. Our observation is that substantive hearings not suitable for conduct by telephone or AVL are being vacated at the request of one or more parties.
Substantive hearings in appeals will where possible be conducted by telephone or AVL. 'In person' hearings are unlikely to occur any time before October 2020.
All NSW Courts and NCAT have released statements advising individuals against attending a court or tribunal location if that individual:
has been in contact with someone diagnosed, suspected or confirmed as having COVID-19 in the last 14 days; or
has returned from overseas in the last 14 days; or
is experiencing symptoms including fever, cough, sore throat or shortness of breath.
The procedural changes summarised above are subject to change at short notice in the coming weeks.
Authors: Christine Jones & Rebecca Weakley
In the media
$15bn lending for SMEs announced
The federal government has announced $15 billion in lending for small businesses as part of its $100 billion "bridge" to support the Australian economy through the spread of coronavirus (20 March 2020). More...
$28 million grant to transform building design and production in Australia
A secured $28 million from the Australian Government Cooperative Research Centre (CRC). Building 4.0 CRC, a research initiative focused on technology-enabled digital solutions, aims to use new products and processes to create buildings that are more sustainable, have less project delays (19 March 2020). More...
Research to make construction cheaper & safer
Minister for Industry, Science and Technology Karen Andrews said the work of the Building 4.0 CRC would provide Australians with lower cost, smart housing solutions and put Australia among the world leaders in the advanced manufacture of buildings (18 March 2020). More...
Manufacturers to benefit from government stimulus packages
Retail sales are expected to boost for machine and equipment manufacturers under the federal government's $1.3 billion stimulus package (16 March 2020). More...
$1.3bn support package for small businesses in response to coronavirus
A $1.3 billion support package from the Federal Government to keep 117,000 apprentices and trainees employed will become available for up to 70,000 small businesses (16 March 2020). More...
Stimulus Measures Will Support Home Building
HIA welcomes the Australian Government stimulus package, particularly the support provided for apprentices," said HIA Chief Economist, Tim Reardon. The construction industry employs over 1.1 million people, with residential building work generating over $105 billion for the Australian economy in 2018 (12 March 2020). More...
'Glacial progress': Minister under fire over flammable cladding crisis
Cabinet is still considering how it should handle the flammable cladding crisis more than six months after recommendations from the building commissioner (17 March 2020). More...
NSW government announces review into training for tradies
New South Wales premier Gladys Berejiklian has announced a review into TAFE and training for tradespeople to be led by David Gonski AC and Professor Peter Shergold AC (13 March 2020). More...
Published - articles, papers, reports
ABCC: Industry Update - 12 March 2020
The March edition of Industry Update features the latest activities of the ABCC: Phoenixing, Security of Payments, New Court Matters, Court Outcomes and more. More...
Practice and courts
Successful CRC bids: RACE for 2030 & Building 4.0
The Federal Government has announced funding for the Reliable Affordable Clean Energy for 2030 (RACE for 2030) CRC and Building 4.0 CRC. RACE for 2030 More information here Building 4.0 CRC (18 March 2020). More...
ABCB: NCC 2019 Amendment 1 preview released
Access the preview of the out-of-cycle amendment for NCC 2019 (20 March 2020). More...
ABCB: Share your views on a nationally consistent model code of conduct for Building Surveyors
Discussion paper addressing a draft national model code of conduct released for public consultation. Responses to questions on the discussion paper, outlined in the consultation form, are invited until 24 April 2020 (13 March 2020). More...
ABCC e-alert: Australian Government releases Building Code discussion paper
The Australian Government has released the Code Discussion Paper for the Code for the Tendering and Performance of Building Works 2016. The Attorney-General's Department is inviting written submissions on the Code's operation and potential areas where it could be strengthened to ensure it remains fit for purpose. Submissions can be made here IRconsultation@ag.gov.au. The closing date for submissions is 3 April 2020 (18 February 2020). More...
New NatHERS certificate to be rolled out by 30 April 2020
A new NatHERS certificate will soon come into use as software tools transition to Chenath Engine version 3.21. The new NatHERS certificate has been developed after significant consultation with industry users and will replace the previous "universal certificate" for all new assessments from 1 May 2020. More...
RICS UN backed global standard
RICS is chairing the development of the International Fire Safety Standard and it follows previous RICS work to bring consistency to the standards people can expect globally across property, construction and valuation. The International Fire Safety Standards will be open for global consultation until 23 March with the final international standard to be published later in 2020.
RICS Building Confidence Conference 2020
The Building Confidence Conference is RICS' flagship event that puts a spotlight on the role of Chartered Surveyors, engineers, architects and contractors in the built environment, will be held in Sydney, August 2020. More...
ABAB February 2020 Forum Communique
Australasian BIM Advisory Board's excellent Report Card For the Australasian BIM Advisory Board (ABAB), the new year has provided an an opportunity to reflect and report on ABAB's successes(26 February 2020). More...
Cases
Sharman v Commissioner for Fair Trading, Department of Finance, Services and Innovation [2020] NSWCATOD 26
(1) The decision under review is affirmed.
ADMINISTRATIVE LAW – administrative review – licensing – whether applicant meets requirements for Issue of supervisor certificate - application of Instrument as policy – experience requirements not met – not unfair or unjust to apply policy – whether applicant a fit and proper person to hold the certificate Administrative Decisions Review Act 1997; Home Building Act 1989
Roseland Projects Pty Ltd v Jiadong Yang [2020] NSWCATAP 45
(1) Leave to appeal is refused (2) The appeal is dismissed.
APPEAL - exercise of discretion to award costs - costs to follow the event; no order as to costs - no demonstrated error - no substantial miscarriage of justice - costs of the appeal. Civil and Administrative Tribunal Act 2013 (NSW); Civil and Administrative Tribunal Rules 2014 (NSW); Home Building Act 1989 (NSW)
Florida Kitchens Pty Ltd v Number One Cutting (T/S Number One Marble and Granite) (No 2) [2020] NSWSC 216
COSTS – third party costs – indemnity costs –reasonable apprehension of bias – comments critical of delay – fair-minded lay observer or bystander test –whether conduct of litigation unreasonable – interests of justice test – whether exceptional circumstances exist to warrant indemnity costs order
Feng v OzWood (Australia) Pty Ltd [2020] NSWCATAP 42
COSTS — whether "special circumstances" within the meaning of s 60 of the Civil and Administrative Tribunal Act 2013 (NSW) is established — whether appeal was "lacking in substance"
COSTS — exercise of the power to fix costs - appeal brought by Mr Guowen Feng against a decision made by the Consumer and Commercial Division of the Civil and Administrative Tribunal dismissing his claim that the timber floorboards supplied and installed in his home by OzWood (Australia) Pty Ltd were defective.
Longbottom v Boughton [2020] NSWCATAP 53
HOME BUILDING – whether the Tribunal erred in finding that the home owners had denied the plasterers access to the home building site – whether the home owners had denied the builder access to the home building site – whether the home owners by invoking the dispute resolution mechanism prevented the builder from terminating the home building contract – whether the home owners in denying the builder access to the home building site repudiated the building contract – whether the builder was entitled to terminate the home building contract –whether the Tribunal erred in dismissing the claim of misleading and deceptive conduct under the Australian Consumer Law (NSW)
APPEAL – whether a disputed finding of fact in a reply to appeal requires leave to appeal - whether the question as to whether or not, based upon facts fully found by the Tribunal, there is a repudiation of the contract, is a question of law
Minifie v Maxwell [2020] NSWCATAP 30
APPEALS - Dividing fences - Renewal proceedings – Jurisdiction - Power to make orders in renewal proceedings - Whether orders appropriate - No error of law established
Paraiso v CBS Build Pty Ltd [2020] NSWSC 190
CONTRACT - building - whether variations required to be in writing and signed - consequence of non-compliance - Home Building Act 1989 s7E - terms that do not require variations to be in writing and signed unenforceable
BUILDING AND CONSTRUCTION - whether defendant entitled to quantum meruit if not contractually entitled to payment for variations
ADMINISTRATIVE LAW - whether denial of procedural fairness - Tribunal member cross-examining plaintiff's expert - bias - failure to invite counsel to cross-examine opposing expert - relief granted
Legislation
Regulations and other miscellaneous instruments
Building Professionals Amendment (Subdivision Works Certificates) Regulation 2020 (2020-87) — published LW 13 March 2020
Building and Construction Industry Long Service Payments Amendment (Bushfire Relief) Regulation 2020 (2020-98) — published LW 20 March 2020
Environmental Planning Instruments
State Environmental Planning Policy (State and Regional Development) Amendment (State Significant Development) 2020 (2020-94) — published LW 16 March 2020
Proclamations commencing Acts - Reminder
Better Regulation Legislation Amendment Act 2019 No 23 (2019-623) — published LW 16 December 2019
Schedule 1 amends the following Acts—(a)Building and Construction Industry Security of Payment Act 1999 No 46,(b)Building and Development Certifiers Act 2018 No 63,(c)Building Professionals Act 2005 No 115,
Reminder: Proclamation, appoint 23 March 2020 as the day on which Schedule 1.8[3] and [4] to that Act commence.
Disclaimer
The information in this publication is of a general nature and is not intended to address the circumstances of any particular individual or entity. Although we endeavour to provide accurate and timely information, we do not guarantee that the information in this newsletter is accurate at the date it is received or that it will continue to be accurate in the future.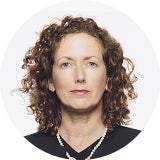 Published by Christine Jones, Rebecca Weakley
Share this