Retroactive operation of amendments to s.18E of the Home Building Act?
The recent case of Vagg v Routledge [2020] NSWSC 88 (Vagg v Routledge) has provided clarity on whether section 18E of the Home Building Act 1989 (NSW) (Act) has retroactive operation.
Section 18E contains limitation periods for commencing proceedings for breach of statutory warranty.
To understand where the confusion lies, it is necessary to look at it iterations.
In 2009, the Act provided that the limitation period for breach of warranty claims was seven years from the date work was completed, or, if not completed, the date it was meant to be completed under the relevant contract.
The Home Building Amendment Act 2011 (NSW) (2011 Act) amended section 18E to provide instead a limitation period of six years for a breach resulting in a structural defect, or two years in any other case. Under clause 109 of Schedule 4 of the Act, the 2011 amendment does not apply in respect of a contract for residential building work entered into prior to the amendment commencing. As the amendments came into effect on 1 February 2012, any contract entered into prior to this date is not affected.
Further amendments were made to section 18E under the Home Building Amendment Act 2014 (NSW), with the term 'structural defect' being replaced by 'major defect', and a definition of 'major defect' being introduced (2014 Amendments). The confusion for retrospective application arises here. Under clauses 120-121 of Schedule 4 of the Act, the 2014 Amendments apply to residential building work and contracts undertaken or entered into before the commencement of the amendment, thereby having retroactive application.
The key issue, then, is how the 2014 Amendments affect the limitation period for contracts entered into prior to the 2011 Act. This is often an issue raised as a thought bubble in Tribunal proceedings and can present an unnecessary distraction. Ball J considered the above legislative amendments in his decision in Vagg v Routledge, which involved a building contract entered into in February 2009 when the limitation period was seven years. Ball J noted that it was not entirely clear how the 2014 Amendments affected the limitation period in respect of work done under contracts that were entered into before the amendments introduced by the 2011 Act took effect. However, he noted the decision in Vella v Mir [2019] NSWCATAP 28 at 46:
"We note that s 18E applies to contracts entered into and building work undertaken after 1 February 2012. A seven year statutory warranty period continues to apply to in relation to contracts entered into and work undertaken prior to that date: Gregorio v Cheadle [2018] NSWCATAP 118."
And Vella v Mir (No 2) [2019] NSWCATAP 240 at 11:
"A seven year statutory warranty period covering all defective work applies in relation to contracts entered into and work undertaken prior to 1 February 2012: Gregorio v Cheadle [2018] NSWCATAP 118. The statutory warranty period in respect of work undertaken after that date is set out in s 18E(1)(b) HB Act: six years for major defects and two years in any other case."
No contrary argument was put to Ball J in Vagg v Routledge. Accordingly, he accepted the relevant limitation period is the one that applied before the amendments introduced under the 2011 Act.
Although the number of potential cases that may face this issue is decreasing over time, it is hoped that confirmation of the position held in Vella by the Supreme Court will assist future parties.
Update: Extra powers and boots on the ground
In an update to our article of last fortnight (accessible here), the NSW Building Commissioner is set to receive extra powers under new legislation which may be enacted later this year. The Commissioner favours a 'forward and activist' approach and to be able to call upon documents, stop work and dig up work when required. The additional powers will be provided in an effort to restore public confidence in the building and construction industry, in particular, the apartment building sector. In terms of staffing the building commission, the Commissioner stated that once the legislation passes, he intends for 30 'boots on the ground' to begin working through construction sites across NSW. The legislation containing the additional powers is anticipated to be presented to Parliament in the current session.
Authors: Christine Jones & Rebecca Weakley
In the media
The game's changed: NSW building boss set for extra powers to launch construction crackdown
The state's building commissioner will be given greater powers to inspect completed buildings, stop work and access documents in a bid to stamp out shoddy practitioners, under his plan to launch a "full-frontal" crackdown on construction sites across NSW within months (24 February 2020). More...
Builders brace for $200,000 a day virus
Australia's building contractors are facing delays of at least four weeks in getting materials ordered from China-based factories which remain closed because of the COVID-19 virus, threatening site shutdowns that could cost the largest projects as much as $200,000 a day in damages (19 February 2020). More...
Key standard for construction in bushfire-prone areas
Standards Australia's Chief Executive Officer, Adrian O'Connell and Karen Andrews, Minister for Industry, Science and Technology have announced a joint funding agreement for all Australians to access to AS 3959:2018, Construction of buildings in bushfire-prone areas, for all Australians (19 February 2020). More...
4D BIM is crucial for construction productivity
4D building information modelling (BIM) software is critical to driving productivity and reducing risk on building projects, three leaders in construction technology say (18 February 2020). More...
RICS to set out action agenda for future of the profession
The Royal Institution of Chartered Surveyors (RICS) is setting out an ambitious action agenda to keep the chartered surveying profession at the heart of the built and natural environment amidst unprecedented change, says RICS Global CEO Sean Tompkins (11 February 2020). More...
NSW unveils strategy to stamp out silicosis
Minister for Better Regulation Kevin Anderson announced a new plan to reduce cases of the deadly lung disease silicosis, caused by ingesting harmful dust when dry-cutting manufactured stone. To help purchase new equipment the NSW Government will offer rebates of up to $1,000 to manufactured stone businesses until 30 June (21 February 2020). More...
Changes to building laws: Fair Trading NSW
The Government has announced its plan in response to the Building Confidence Report commissioned by the Building Ministers' Forum in August 2017 (19 February 2020). More...
Practice and courts
MBA: Registration is open for the 2020 NCC Seminars
Registrations for the 2020 NCC Seminars are now open. A webcast of the seminar will be available from May 2020 (19 February 2020). More...
ABCC Industry Update - February 2020 edition
Welcome to the February 2020 edition of Industry Update, our quarterly online newsletter. Industry Update provides updates on the latest activities of the ABCC, industry trends, and emerging issues (13 February 2020). More...
New NatHERS certificate to be rolled out by 30 April 2020
A new NatHERS certificate will soon come into use as software tools transition to Chenath Engine version 3.21. The new NatHERS certificate has been developed after significant consultation with industry users and will replace the previous "universal certificate" for all new assessments from 1 May 2020. Preview the new NatHERS Certificate.
Green Building Council of Australia (GBCA) draft credits
GBCA have introduced eight categories to more accessibly define a building's sustainability. Within these categories there are a number of draft credits that all buildings seeking a Green Star rating are expected to comply with: These are proposed as new Minimum Expectations for every Green Star rated building. Feedback is invited until the end of February 2020. More...
RICS UN backed global standard
RICS is chairing the development of the International Fire Safety Standard and it follows previous RICS work to bring consistency to the standards people can expect globally across property, construction and valuation. The International Fire Safety Standards will be open for global consultation until 23 March with the final international standard to be published later in 2020.
SafeWork warns of hazards in bush fire recovery
After a bushfire front has gone through and the flames have left, many dangers are still present including smoke and air pollution, asbestos contamination, electrical risks and unstable building structures. More...
Cases
Bowen v Stavroulakis [2020] NSWDC 20
NEGLIGENCE – builder's negligence – excavation work affecting neighbouring property – content of duty of care – whether private cause of action available for breach of statutory duty – breach of duty – DAMAGES – causation – proper scope of rectification works – quantum – contributory negligence – apportionment of responsibility where owner delegates work to builder
Goncalves v Bora Developments Pty Ltd; Bora Developments Pty Ltd v Goncalves [2020] NSWCATAP 9
CONTRACTS – construction and interpretation – parol evidence rule – evidence of subsequent conduct inadmissible in the interpretation of a contract wholly in writing – termination – breach of term – remedies – damages – after repudiation – Quantum Meruit – contract price providing a ceiling on amount recoverable
Samimi v Commissioner for Fair Trading, Department of Customer Service [2020] NSWCATAP 7
APPEAL - Civil and Administrative Tribunal (NSW) – Home Building – review of decision to refuse application for contractor licence – whether Tribunal denied appellant procedural fairness – whether Tribunal biased – whether Tribunal had regard to an irrelevant consideration – whether the Tribunal's decision was legally unreasonable
Robust Builders Pty Ltd v Bhardwaj [2020] NSWCATAP 24
APPEAL – home Building – no error of Law
Kitchen Complex Pty Ltd v Revelop Building and Development Pty Ltd & Anor [2020] NSWSC 96
CIVIL PROCEDURE – hearings – procedural fairness – submissions raised by defendant for the first time after close of the plaintiff's case – where the matters subject of the submissions were in issue in the course of the hearing – no denial of procedural fairness – BUILDING AND CONSTRUCTION – contract – novation – whether novation of contract in circumstances where invoices issued to a related company at the request of a contracting party – no evidence of novation
Vagg v Routledge [2020] NSWSC 88
BUILDING AND CONSTRUCTION – breach of statutory warranties in the Home Building Act 1989 (NSW), s 18B – whether 2014 amendments to s 18E Home Building Act 1989 (NSW) retroactive – expert evidence not compliant with Uniform civil Procedure Rules 2005 (NSW) – where plaintiffs delayed in repairing defects – availability of damages for Solatium
Ottaviano v Indorato [2020] NSWCATAP 22
(1) Application for an extension of time to lodge the appeal is refused.
APPEALS – extension of time for appeal – long delay – change of mind in decision to appeal – unsatisfactory explanation for the delay- inconsistency in one aspect of Tribunal's reasons – otherwise no clear error of fact or law – appellant's case did not have more substantial merit than merely being fairly arguable
This appeal concerns building works carried out at the home of the respondent (the homeowner) by the appellant as the building contractor (the builder). According to a Scott Schedule produced by the experts for the hearing at first instance there were 19 items of work in contention.
Legislation
Proclamations commencing Acts
Better Regulation Legislation Amendment Act 2019 No 23 (2019-623) – published LW 16 December 2019
Schedule 1 amends the following Acts – (a)Building and Construction Industry Security of Payment Act 1999 No 46,(b)Building and Development Certifiers Act 2018 No 63,(c)Building Professionals Act 2005 No 115,
Disclaimer
The information in this publication is of a general nature and is not intended to address the circumstances of any particular individual or entity. Although we endeavour to provide accurate and timely information, we do not guarantee that the information in this newsletter is accurate at the date it is received or that it will continue to be accurate in the future.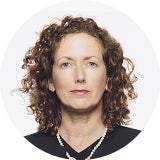 Published by Christine Jones, Rebecca Weakley
Share this