Final report: Regulation of building standards, building quality and building disputes – what the recommendations could mean for the building and construction industry in NSW
The NSW Parliament's Public Accountability Committee (Committee) recently released its final report on Regulation of Building Standards, Building Quality and Building Disputes.
The report is in response to an inquiry, established on 4 July 2019, to investigate and report on the regulation of building standards, building quality and building disputes in NSW.
The first report of the inquiry was tabled by the Committee in November 2019. In its first report, the Committee made 19 recommendations to the NSW Government, focusing on:
whether the NSW government's response to the current building and construction industry crisis has been adequate
the necessity for a NSW Building Commission
licensing, certification and regulation throughout the building and construction industry
whether reforms under the Design and Building Practitioners Bill 2019 are sufficient
the adequacy of the implementation of the Shergold Weir report and Lambert report recommendations
issues in relation to consumer protection under statutory warranties for residential buildings, professional indemnity insurance, the Home Building Compensation Scheme and the Strata Building Bond and Inspections Scheme.
The government's response to this report is due by 13 May 2020.
The final report considers a number of industry issues in addition to the above. The final report aims to bring attention to the systemic issues plaguing the building and construction industry, including the lack of regulation and oversight by the NSW Government, with a focus on the issues surrounding flammable cladding, private certification and the role of strata committees in dealing with defective buildings. The final report contains 22 recommendations which would significantly change the regulation of the building industry in NSW. The report is now with the NSW Government for consideration, with a response due by 30 October 2020. Below, we summarise each recommendation and its rationale.
Recommendation 1
The first recommendation of the final report is that the NSW Government introduce and debate, as a matter of urgency when the NSW Parliament is reconvened in May 2020, the bill that grants the NSW Building Commissioner new powers in building standards. This recommendation is justified on the basis that the Commissioner should lead a fully resourced and independent Building Commission with broad powers and sufficient funding in order to effectively oversee and regulate the industry. Importantly, the Committee noted that in response to COVID-19, the NSW Government has put in place measures to stimulate the industry. This reinforces the need for the NSW Building Commissioner to have appropriate powers.
Recommendation 2
The second recommendation the Committee proposed is for the NSW Government to resume debate, as a matter of urgency when the NSW Parliament is reconvened in May 2020, on the Design and Building Practitioners Bill 2019. The elements of the Bill are registration and insurance of design practitioners, a statutory duty of care owed by persons carrying out construction work and investigative powers and penalties.
Recommendation 3
Recommendation 3 is that the NSW Government empower the NSW Building Commissioner with overseeing and supervising all licencing inspections within the NSW Building Commission and that the Building Commission should hire additional, specialised inspectors with the aim of creating a robust inspection regime for building, electrical and plumbing work in NSW. This recommendation follows a statement by the NSW Building Commissioner that 30 additional inspectors were to be hired to audit the certification process of existing buildings and Committee concern that these additional inspectors may not hold the requisite expertise to perform the task effectively.
Recommendation 4
The final report contains substantial detail on the flammable cladding crisis in Australia and the various state government responses to the issue. In considering the issue of flammable cladding, the Committee suggested that the NSW Government has not yet recognised the severity of the situation, or acted fast enough. Although the NSW Building Commissioner does not currently play a part in the regulation of flammable cladding in NSW, he provided advice to the government in relation to flammable cladding within a fortnight of his appointment. This advice was not made available to the Committee, as the advice is before Cabinet. Accordingly, the Committee recommended that the NSW Government release and act immediately on the advice of the NSW Building Commissioner in relation to flammable cladding, or alternatively explain why it prefers an alternative approach.
Recommendation 5
Recommendation 5 considered the Victorian Government's response to flammable cladding, which included the establishment of a dedicated body to act on cladding. The Committee recommended that a separate division, modelled on Cladding Safety Victoria, be established in the Building Commission, to lead the response to flammable cladding in NSW.
Recommendation 6
In preparing the final report, the Committee received evidence from some NSW councils that they had made limited or no progress in remediating buildings that contained flammable cladding, or even notifying residents of the potential issues. Further, there is no requirement that prospective purchasers of property be made aware of flammable materials or proposed works to rectify the cladding. On this basis, the Committee recommended that the NSW Government require property owners, landlords and real estate agents to disclose whether a building contains flammable cladding and the progress of any rectification measures, to potential buyers and tenants prior to signing contracts and during property inspections.
Recommendation 7
Recommendation 7 proposed that the NSW Government ensure that all buildings designed for public use that have been assessed as high-risk for flammable cladding are remediated as a priority. Specifically, this relates to buildings such as cinemas, shopping centres, universities, hotels, entertainment centres, childcare centres and hospitals. Additionally, members of the public entering those buildings should be made aware that a building is high-risk, which could be actioned through compulsory display of a notice to this effect or compulsory notification at the time of booking. Recommendation 7 is in response to the NSW Government's position that disclosure by councils or business owners is on a 'need-to-know' basis.
Recommendation 8
The NSW Government has introduced a building product safety scheme to prevent the use of dangerous building products and maintains various databases of buildings, including a register of buildings identified by owners as potentially containing ACP cladding and a register of buildings deemed to be high-risk. However, concern was raised about the lack of detail around the risk assessment used to determine if a building is high-risk and whether the register is an accurate display of all high-risk buildings. The Committee's recommendation 8 was that the NSW Government publish the specific criteria used to classify buildings as no, low or high-risk in regards to flammable cladding.
Recommendation 9
There were concerns that those responsible for addressing flammable cladding, namely Fire and Rescue NSW, local government, homeowners and strata committees, are inadequately resourced and equipped to tackle the issue. The Committee noted particular concern around the resourcing of Fire and Rescue NSW, with reports that active firefighting personnel were being moved into roles to address the flammable cladding crises. Recommendation 9 proposed that the NSW Government provide significant further resources to Fire and Rescue NSW to enable the Fire Safety Branch to respond to the issue of flammable cladding in a timely and comprehensive manner, such as by ensuring standalone cladding staff.
Recommendation 10
Recommendation 10 arose in relation to the increasing difficulties and costs associated with assessing buildings for flammable cladding and receiving advice on rectification. The Committee recommended that the NSW Government urgently establish an expert panel or panels to assess and provide free advice on cladding rectification plans, including what materials owners can use to replace flammable cladding.
Recommendation 11
Recommendation 11 is for the NSW Government to adopt a practice where genuine purchasers and potential tenants are able to access information from the cladding register or similar database to clarify the cladding status of their potential future home. A similar practice is in operation in Victoria, under the Victorian Building Authority.
Recommendation 12
To address the issue of homeowners bearing the costs of cladding rectification, the Committee recommended the provision of a substantial funding package to match the Victorian Government's $600 million package. The funding would go towards rectification of buildings containing ACPs and building products that may be the subject of a future ban. Further, it was recommended that the funding package be made available to owners who have already commenced remediation work.
Recommendation 13
Recommendation 13 focused on prevention, in particular that the NSW Government work on identifying potentially flammable cladding products currently on the market and banning them in advance, to prevent unsafe use in the building and construction industry.
Recommendation 14
In preparing its report, the Committee found that while individual building components may pass the requisite tests, the full composition may be at risk of becoming falling debris during a building fire. The Committee therefore recommended that the National Construction Code be amended to require that building materials do not create a risk of debris falling from a building during fire conditions, including for composite products.
Recommendation 15
Recommendation 15 was made in relation to claims of unaccredited laboratories conducting invalid and unsafe tests. The Committee recommended that the NSW Government, through the Building Ministers' Forum, seek to ensure mandatory accreditation by the National Association of Testing Authorities, Australia for all entities that test building materials.
Recommendation 16
The final report contained a number of recommendations in relation to certification, in particular, in relation to the role of private certifiers. First, in recommendation 16, the Committee recommended that the government review the mandatory critical stage inspection process under the Environmental Planning and Assessment Act 1979. Here, the aim is to improve the private certification system by expanding the number and scope of required inspections undertaken by accredited certifiers.
Recommendation 17
Recommendation 17 ties in closely with the previous recommendation, proposing that the NSW Government amend the Environmental Planning and Assessment Act 1979 to require a mandatory inspection two years after a development consent has been issued to ensure that construction is consistent with the approved development application plan and the construction certificate.
Recommendation 18
The Committee heard evidence in relation to the most effective model of building certification and proposed the NSW Government implement the recommendations put forward by Mr Lambert to improve the certification system, including:
provision of practice guides for all classes of certifiers of building work, setting out their roles and responsibilities
undertaking regular audits of work conducted by building certifiers
providing a help desk and a panel of experts to support certifiers, whereby they can receive advice
implementing controls to mitigate conflicts of interest and increase the independence and transparency of engagement of certifiers and practitioners
providing certifiers with enhanced supervisory powers and mandatory reporting obligations in respect to building non-compliance
implementing Continuing Professional Development requirements for all building certifiers
requiring building certifiers to be members of an approved professional association
establishing a requirement for councils and building certifiers to work together, including a requirement for mandatory reporting to councils by building certifiers of non-compliance and for councils to act on such notices and keep the building certifier informed of developments.
Recommendation 19
As part of its foreshadowed inquiry to review the NSW Government's reforms into the building and construction industry, the Committee will consider as one of its terms of reference the strengthening of public control of certification, such as returning certification to local councils.
Recommendation 20
The Committee received evidence suggesting that NCAT does not have the appropriate enforcement powers, or case management practices, to assist homeowners with disputes. The Committee recommended that the NSW Government review the NCAT dispute resolution process for disputes relating to strata buildings to ensure the Tribunal has sufficient enforcement powers and to simplify and streamline the dispute resolution process, and to ensure that Tribunal members have the relevant expertise.
Recommendation 21
Evidence provided to the Committee showed insufficient support was offered by NSW Fair Trading to strata committees to assist in rectifying building defects and resolving disputes. The Committee recommended that the NSW Government appoint a Strata Commissioner to sit within the Building Commission. Once established, the Strata Commissioner should undertake an initial project to scope its specific responsibilities. These may include:
providing training, support and advice to strata committees, particularly on rectifying building defects and flammable cladding and dealing with strata disputes
monitoring and recommending any necessary changes to the policy settings that govern disputes between owners and builders and developers
appointing a building's initial strata manager for the period until the first Annual General Meeting.
Recommendation 22
The Committee considered that the NSW Government has a responsibility to strata owners and proposed that the NSW Government explore additional financial assistance measures for owners of strata buildings with major defects who are unable to claim under the statutory warranties or the Home Building Compensation Fund.
Authors: Christine Jones & Rebecca Weakley
In the media
RICS: Ensuring construction site safety and project continuity during COVID-19
Construction projects across the world have been significantly affected by COVID-19. As management of the pandemic continues to evolve, many project leaders are no longer focused on potentially closing sites, but rather the measures required to allow sites to remain open and continue work (01May 2020). More...
Australian engineers develop solar panel windows
Engineers in Australia have developed a solar cell that can be incorporated into window glass, representing a game-changer for multi-storey building design and electricity generation (30 April 2020). More...
Build 30,000 Social Housing Dwellings to Boost Jobs: Acoss
The construction of 30,000 social housing dwellings to reduce homelessness and generate jobs has been put forward as one of the strategies towards economic recovery post Covid-19 (30 April 2020). More...
Energy efficiency transition period ends today
Last year the ABCB agreed to significant changes to the energy efficiency requirements in the National Construction Code (NCC), including a 12-month transition period during which either these or the 2016 provisions could be applied.. Noting that individual states and territories may apply the provisions differently from 1 May 2020, practitioners will be required to use only the NCC 2019 provisions.(30 April 2020). More...
Building industry job losses show further government stimulus needed
The 5.3 per cent fall in the number of building and construction industry jobs in the last six weeks revealed in data released by the Australian Bureau of Statistics is 'alarming and reinforces the need for immediate government stimulus measures' says CEO of Master Builders Australia (MBA) (29 April 2020). More...
If more of us work from home after coronavirus we'll need to rethink city planning
If people are likely to work from home more often after the pandemic, what will this mean for infrastructure planning? Will cities still need all the multibillion-dollar road, public transport, telecommunications and energy projects, including some already in the pipeline (28 April 2020). More...
Reduced red tape for environmental approvals a plus for housing and construction
UDIA National President Simon Basheer said the Government's commitment to clearing the backlog of projects under assessment via the Act would benefit from strict guidelines. Applying 'deemed consent' provisions to future project applications to maintain discipline on project assessment timeframes (24 April 2020). More...
Construction sector key to future job and economic growth
The Federal Liberal and Nationals Government are continuing to work closely with the construction sector during this unprecedented pandemic to ensure longevity and job creation throughout and on the other side of COVID-19. More...
Better building performance critical to productivity and jobs
Better performing buildings deliver a myriad of benefits such as lowered energy bills for household and business consumers, reduced stress on the electricity network and supports a least cost pathway to decarbonisation (23 April 2020). More...
NSW
Poly Kicks Off Construction at $500m Poly Centre
Poly, along with construction group Watpac, recently completed demolition works on site. Watpac NSW state manager John Koerner said the project team was well-positioned to progress to the next stage of construction and despite the challenging economic environment onset by the coronavirus (29 April 2020). More...
Speeding up the planning system a blueprint for future success - NSW
Today's announcement by the NSW Government that criteria has been established to assess major building projects in NSW and facilitate a fast tracked approach is a significant move for the building industry (29 April 2020). More...
Planning changes to support growth in renewable energy projects
Amendments to the State Environmental Planning Policy (Infrastructure) 2007 will allow larger-scale solar systems to be installed on homes and commercial buildings without council approval, enable utility providers to construct electricity storage as part of improvement works to transmission and distribution networks (24 April 2020). More...
ePlanning mandate a big win for homeowners
Homeowners in metropolitan Sydney, Newcastle, the Central Coast and Illawarra will be able to lodge DAs online in the comfort of their homes, and see a reduction in assessment times, with the NSW Government mandating ePlanning across 42 councils from 1 July 2020 (17 April 2020). More...
Published - articles, papers, reports
Regulation of building standards, building quality and building disputes
Regulation of building standards, building quality and building disputes
Practice and courts
ABCB: Fire Safety Verification Method adopted from today!
From today, 1 May 2020, the Verification Method can be used to meet the relevant Performance Requirements of NCC 2019 (01 April 2020). More...
ABCB: Energy efficiency transition period ends today!
NCC 2019 energy efficiency requirements are no longer voluntary. More...
New Australian Standards
AS/NZS 3010:2017/Amdt 1:2020
Electrical installations - Generating sets Standards Australia
AS/NZS 5601.1:2013/Amdt 3:2020
Gas installations - General installations Standards Australia
AS/NZS 60079.18:2016/Amdt 1:2020
Explosive atmospheres - Equipment protection by encapsulation 'm' Standards Australia
AS/NZS 61386.21:2015/Amdt 1:2020
Conduit systems for cable management - Particular requirements - Rigid conduit systems
Standards Australia
NSW
NSW Planning Department: Have your say - Draft plans and policies
Proposed amendments to the EP&A Regulation
Notification start-end date 15/04/2020 - 12/06/2020
The Department is proposing amendments to the EP&A Regulation to improve transparency in the infrastructure contributions system through better reporting of contributions received and expended for individual contributions plans and planning agreements.
Building Information Modelling (BIM) for WHS management
What is the best practice and implications of using BIM in WHS management?
Timeline of project; Project completion: Mid 2021. More...
Cases
Javam v Islam [2020] NSWCATAP 72
COSTS – party/party – general rule that costs follow the event – success – exceptions to general rule that costs follow the event – discretion – appeal from a discretionary decision
Australian Consumer Law
Civil and Administrative Tribunal Act 2013 (NSW), s 60
Civil and Administrative Tribunal Rules 2014 (NSW), r 38
The parties (together with the Owner's wife) entered into a building contract (the "Contract") dated 3 October 2014 whereby the Builder agreed to build a residence for the Owner
Barrett v Commissioner for Fair Trading [2020] NSWCATOD 45
ADMINISTRATIVE LAW- refusal to renew contractor licence under Home Building Act 1989 (NSW) – whether applicant is fit and proper person to hold contractor licence
Liang v Wincrest Group Pty Ltd (No 2) [2020] NSWCATAP 68
(2) The appellants are to pay the respondent's costs of the appeal as agreed or assessed.
COSTS - appeal dismissed – costs of appeal
Civil and Administrative Tribunal Act 2013; Civil and Administrative Tribunal Rules 2014; Home Building Act 1989
D'Amico v The Owners-Strata Plan No 87635 [2020] NSWCATAP 65
APPEAL – Building and Construction – Home Building Act 1989 (NSW) – Building dispute – appellant ordered to pay compensation for defective building work – appellant denied that he was the builder – Home Owners Warranty insurance issued in the name of the appellant – appeal dismissed – no issue of principle
Scuderi v Corfu Pools Pty Ltd [2020] NSWCATAP 62
APPEALS-home building -swimming pool paving-work done by both homeowners and builder – cause of defects unclear – alleged errors of fact – decision claimed to be against the weight of the evidence - new evidence – leave to appeal refused
Robust Builders Pty Ltd v Bhardwaj (No 2) [2020] NSWCATAP 61
COSTS- Costs of appeal from Consumer and Commercial Division- costs order- refusal to order costs on indemnity basis.
Legislation
Commonwealth
Industry Research and Development (Access to Bushfire Construction Standards Program) Instrument 2020
24/04/2020 - This instrument prescribes the Access to Bushfire Construction Standards Program.
Regulations and other miscellaneous instruments
Home Building Amendment (Miscellaneous) Regulation 2020 (2020-179) — published LW 1 May 2020
Disclaimer
The information in this publication is of a general nature and is not intended to address the circumstances of any particular individual or entity. Although we endeavour to provide accurate and timely information, we do not guarantee that the information in this newsletter is accurate at the date it is received or that it will continue to be accurate in the future.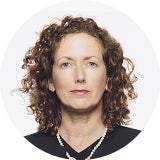 Published by Christine Jones, Rebecca Weakley
Share this